This is a truly exceptional and wonderful period in the history of the Karnataka Olympic Association. We are celebrating 60 years of its formation way back in 1958. And today we are the proud owners of our own premises. We have our own website. We have been giving our annual awards to merited sports personalities for the past 16 years in a row. We have instituted various schemes for the benefit of our sportspersons be it diet allowances, quality kits and equipment, medical and insurance benefit, funding trips abroad for training and competition, I think we have been able to cover all areas of requirement of our hard-working and determined sports persons.
The time has perhaps come for us to now double up our efforts and press the accelerator a little harder so that Karnataka climbs higher and faster on the peaks of glory.
I have had a very cooperative and efficient team of members. Our sports associations have played a very constructive role. So too the State government and its various departments in times of need. There is only one way for us to go - and that is up the path of progress. I appeal to one and all to join hands and strengthen the organization so that we become a model association in the country.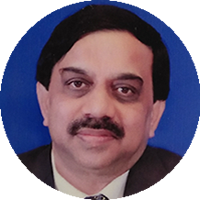 Dr. K. GOVINDARAJ, MLC
President, Karnataka Olympic Association
Political Secretary to CM, Govt. of Karnataka
Activity, activity, activity. Well, e try court in the country will welcome this approach and there will be no question of banning it at all.
It is very heartening to note we have been working overtime, and consistently at that, for the promotion and upliftment of sports in the state.
Our efforts have borne fruit considering the fact that many of our sportspersons have represented the country and have also brought laurels.
This would not have been possible without providing them the basic opportunity to shine in their respective disciplines.
Multi-events like the State Games, the National Games etc are of paramount importance. We have successfully conducted the State Games in the past and we must continue to do so. This enables us to unearth talent and form good teams when we participate in the national Games.
Of course all units have their own state championships at all levels. I can only request everyone to ensure that tournaments or competitions are conducted regularly. If possible, we must explore ways and means to e en institute more of them, especially in various districts so that no talent in the state goes unnoticed.
I appeal to each one of you to come forward with proposals to develop new platforms for our sports persons to shienand bring glory to the state and the country.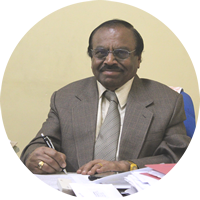 Sri. T. ANANTHARAJU
Secretary General, Karnataka Olympic Association