President message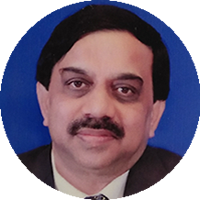 Sri K. GOVINDARAJ, MLC
PRESIDENT
Karnataka Olympic Association
Parliamentary Secretary to
Hon'ble Chief Minister of Karnataka
Olympic day Run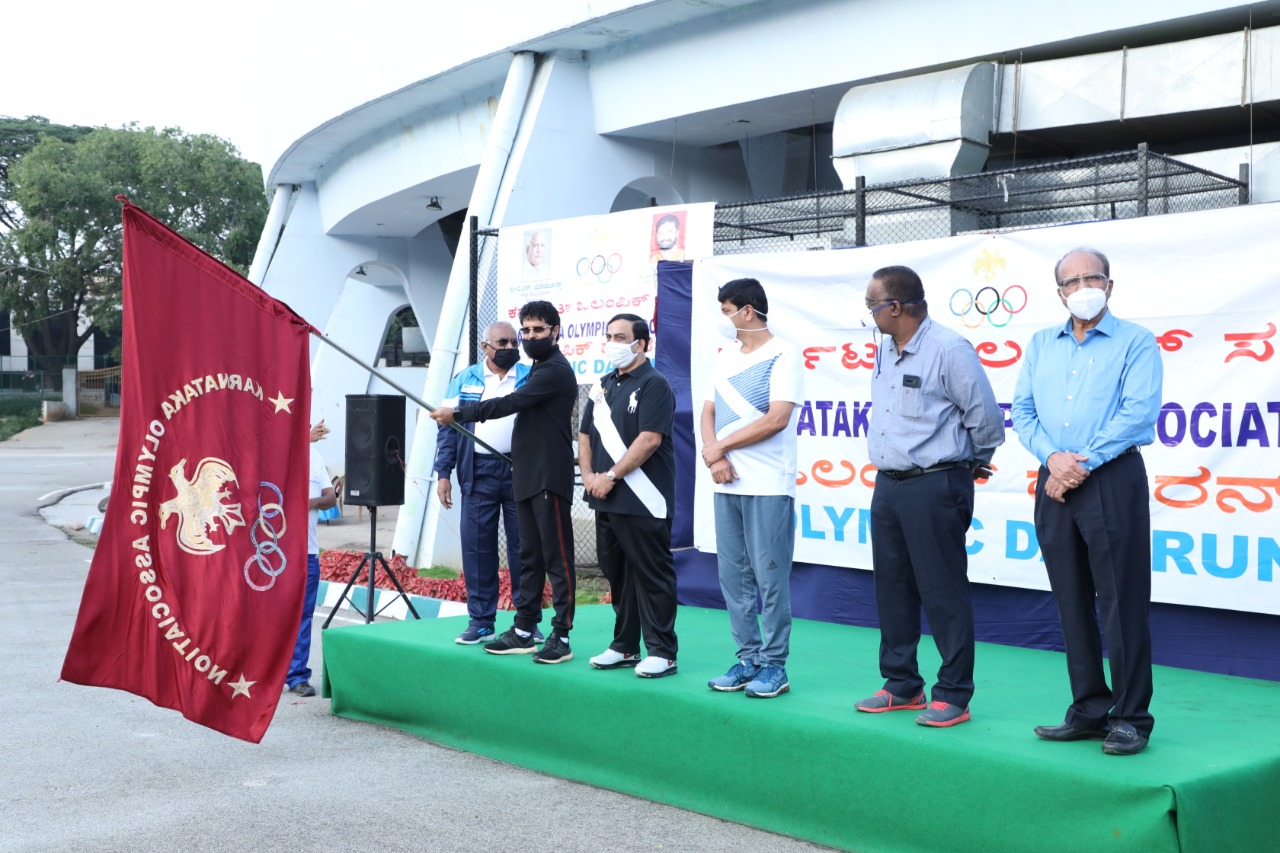 The Karnataka Olympic Association has organized the Olympic day Run symbolically at Shree Kanteerava Stadium at 7:30 Am.
The Olympians, Arjuna Awardee, Dronacharya Awardee, International Sportspersons, men, and women participated in the Olympic day Run.
Shri. CT Ravi Hon. Minister of Youth Empowerment and Sports, Tourism, Kannada and Cultural, Government of Karnataka.
Shri K Govindaraj MLC, President Karnataka Olympic Association, President Basketball Federation of India, and Vice President IOA.
Shri Y.A. Narayana Swamy MLC and Shri Srinivas Commissioner of Youth Empowerment and Sports.
Shri T. Anantharaju Secretary-General of Karnataka Olympic Association were present on the occasion.
OLYMPIC DAY RUN A HUGE SUCCESS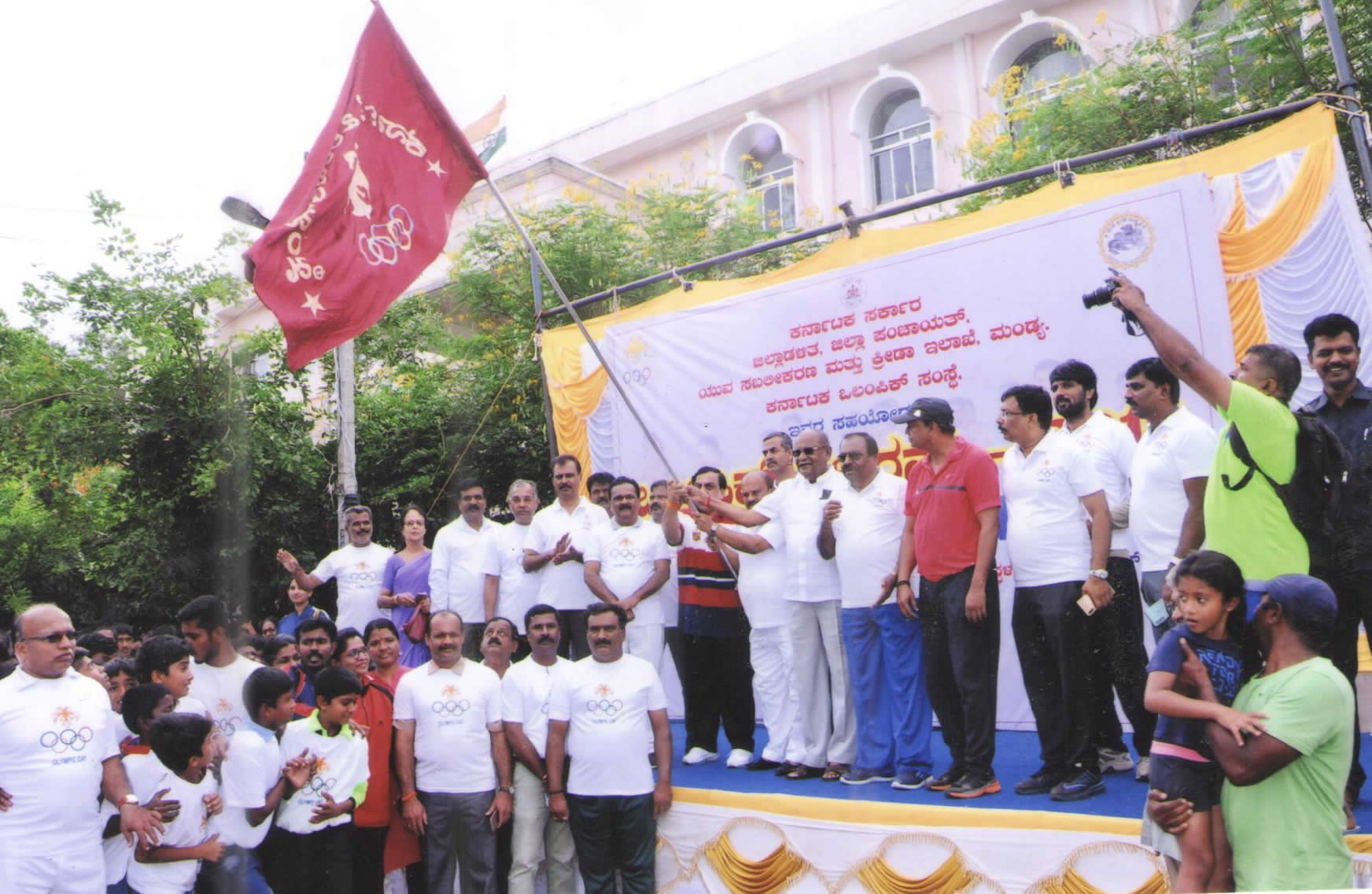 Shri D.C. Thammanna, Hon'ble Minister for Transport, Govt. of Karnataka, Sri. M. Srinivas, MLA, Mandya District and Sri. K. Govindaraj MLC & President, Karnataka Olympic Association, President Basketball Federation of India, Vice President Indian Olympic Association, Sri Anantharaju, Secretary General, Karnataka Olympic Association and other office-bearers flagging off the Olympic Day Run in Mandya on June 6, 2019.
The Karnataka Olympic Association under the auspicious of International Olympic Committee (IOC) and in association with Indian Olympic Association (IOA) successfully organized and conducted the Olympic Day Run-2019 on June 6, 2019 in the sugar town of Mandya, Karnataka.
The event was a huge success with a large number of participants responding to the event and gathering at the flag-off and finishing points. More than 2500 participants drawn from various age groups (Men, Women, Boys, Girls & Children) took part in the run besides former International Sportspersons and prominent Sports personalities.
The run was flagged off at 8.00 a.m. from the District Panchayat Office and passed through the Jail Circle, Besagara Halli Ramanna Circle, Bala Bhavan and terminated at 9.00 am at the Sir M. Visveswariah Stadium covering a distance of five kilometres.
The participants were presented with T-shirts and Certificates duly signed by the President – IOC Mr Thomas Bach and Secretary General – IOA, Mr Rajeev Mehta. After finishing the run, energy drinks and snacks and fruits were given to all the participants.
Shri D.C. Thammanna, Hon'ble Minister for Transport, Govt. of Karnataka, Sri. M. Srinivas, MLA, Mandya District and Sri. K. Govindaraj MLC & President, Karnataka Olympic Association, President Basketball Federation of India, Vice President Indian Olympic Association were the chief guests and flagged-off the Olympic Day Run.
Sri K. T. Srikante Gowda, MLC, Sri Yalakki Gowda, Chief Executive Officer, Zilla Parishat, Mandya, Sri Jitendra Shetty, Deputy Director, Dept. of Youth Empowerment and Sports, Bengaluru, Sri. C.G. Shashivardhan, Secretary General, Karnataka Taekwondo Association, Sri Nandish, Assistant Director of Youth Empowerment and Sports, Mandya, Sri Dilip Kumkar, Secretary, Kayaking and Canoeing Association of Karnataka; Sri Chinnamurthy, Secretary, Karnataka Amateur Kho-Kho Association, Sri Anantharaju, Secretary General, Karnataka Olympic Association and other members of the Karnataka Olympic Association were also present.
Govindaraj to represent South Asia in FIBA Asia Central Board

Mr. K. Govindaraj, President of BFI (extreme left) poses with FIBA President Mr Horacio Muratore of Argentina (fifth from left) and FIBA Secretary General Mr Andreas Zagklis of Greece (sixth from left) and other FIBA Asia Central Board Members.
BENGALURU, June 10: Sheikh Saud Ali Al Thani was re-elected as President of FIBA Asia for a third term by the General Assembly of the member federations in Bengaluru India on Sunday. This makes Sheikh Saud Ali Al Thani the third elected member of the FIBA Central Board for 2019-2023 cycle after Burton Shipley, the re-elected President of FIBA Oceania, Turgay Demirel, the re-elected president of FIBA Europe.
The Zone Assembly also elected the new board members:
Mr. Yao Ming (Chairman)
Mr. Akram Halabi (1st vice president)
Mr. Alfredo Panlilo (2nd vice president)
Mr. Abhijit Sarker (Chairman Finance Committee)
Ms. Xu Lan (member of gender in minority)
The above elected members join the FIBA Executive Director - Asia Mr. Hagop Khajirian, who's also the Secretary General of FIBA Asia and the 6 sub-zone representatives to the board.
The sub-zone representatives are: Mr. Pan Yul (EABA), Mr. Erick Tohir (SEABA), Mr. K Govindraj (SABA), Mr. Jalal Makrach (WABA), Mr. Dimash Dosanov (CABA) and Abdellatif Al Nuaimi (GBA).
"I want to thank you all for the support. I will do my best serving basketball and my continent," said the re-elected Al Thani. "I want to also congratulate the newly elected board members.
"I also want to thank the Basketball Federation of India and its president, Govindraj, for hosting this assembly in his beloved city of Bengaluru."
FIBA President Horacio Muratore, FIBA Secretary General Andreas Zagklis, and FIBA Executive Director - Asia Hagop Khajirian were all present at the Zone Assembly.
Secretary General Andreas Zagklis congratulated Al Thani: "I want to congratulate Sheikh Al Saud for his re-election as president of FIBA Asia. We are confident that he will continue the great work he has done for basketball in Asia."
"I would like to thank everybody and especially Basketball Federation of India for their great effort to deliver the General Assembly this year and look forward to working with our new Board for the benefit of basketball in our continent." Khajirian said
.
The 2014-2019 FIBA Asia Assembly Report was presented to the Congress and highlighted the key achievements and the strategic plans for the term 2019-2023.
FIBA Competitions Commission in Geneva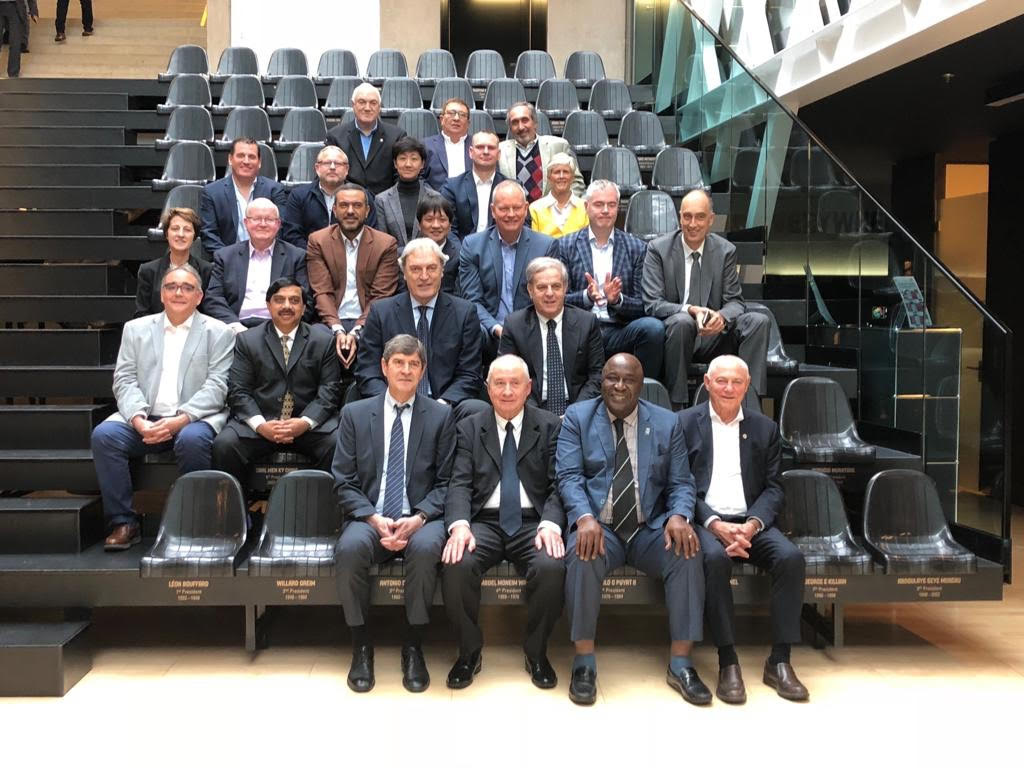 KOA President Mr K. Govindaraj, also the President of the Basketball Federation of India, and a Member of the Competitions Commission of the International Basketball Federation (FIBA) attended a meeting of the FIBA Competitions Commission in Geneva in the third week of May 2019. Mr Govindaraj (seated second from left in the second row) poses with Members of the FIBA Competitions Commission after the meeting.
Condolence meeting
Jagdale was a visionary, says President Govindaraj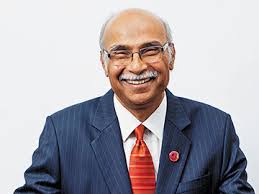 Neelakanta Rao Radhakrishna Jagdale
The Karnataka Olympic Association held a meeting to condole the sad demise of Mr Neelakanta Rao Jagdale at the KOA Bhavan on Friday. The condolence meeting was attended by a number of office-bearers of the KOA, including the Karnataka Swimming Association of which he was a Hon. Chairman at the time of his demise. Mr Rakshit Jagdale, Mr Jagdale's son and Mr Rajesh Jagdale, his nephew, also attended the meeting.
Led by Mr K. Govindaraj, President KOA, glowing tributes were paid to Mr Jagdale. "His contribution to swimming in particular and sports in general has been immense. I don't think many would be able to match them. I must say that but for Mr Jagdale, swimming would not have been the sports is has risen to be but for Mr Jagdale. He single-handedly put Karnataka swimming and swimmers on the National and international map. He was a visionary and made significant contributions to KSA and KOA's programmes. I have lost a personal friend because as the KOA Vice President, he interacted a lot with me. His contribution towards construction of the KOA Bhavan is immense. No matter what, he would ask me to go ahead with our plans and stood rock-solid behind us. I pray to the Almighty to give his family the courage to bear this irreparable loss," Govindaraj said.
Mr Jayanna of the Karnataka Swimming Association and Mr Narasimha of the Karnataka Wrestling Association also spoke and paid glowing tributes to Mr Jagdale.
Legendary athlete Mr Kenneth Powell, the 1964 Olympian was also present. Swimmers Mitesh Kunte, Mandar, Prakyath Gowda, Prithvi M, Anirudh H M and Siva Sridar were also present. Prithvi spoke on behalf of the swimmers but struggled to hold back his feelings at the passing away of the father figure of swimming in the State.
Mr Anantharaju, Secretary General, thanked all those who attended the meeting.
The 2018 KOA Award winners with the Chief Guests
KOA AWARD 2018 FOR 13 DESERVING SPORTSPERSONS
The Karnataka Olympic Association honoured 13 sportsperson=s and one Media personnel from the state for their achievements at a glittering ceremony at the Karnataka Olympic Bhavan on Thursday, December 27, 2018.
His Excellency Sri Vajubhai Vala, Governor of Karnataka, presented the awards which carries a cash prize of Rs 1 lakh, a memento and a citation.
Mr K J George, Hon'ble Minister for Large & Medium Industries, Govt. of Karnataka and Dr G. Kalpana, Additional Chief Secretary, DYES, Govt of Karnataka were also present along with Mr K. Srinivas, Commissioner, DYES.
Two veteran athletes, Sridhar J Patnakar (basketball) and Shyamal Shetty (International Weightlifter) were also felicitated and given a cheque of Rs 25,00 each.
Mr Neelakanta Rao Radhakrishna Jagdale, Mr Rajesh N Jagdale and Dr Manje Gowda were feted for their work in promotion of sport over the years and in the construction of the Olympic Bhavan.
Mr K Govindraj, MLC and KOA President and Vice President, IOA, in his welcome address, called for more support from the government so that more events, which facilitates the participation of young children, were held. He also called for more encouragement from parents so that children, especially those under 15 years, participated at the highest level.
"We are here to take care of all your needs,. Please work hard and bring laurels,:" Govindaraj said.
Governor Vajubhai Vala, said: "Whatever you want, the government and the Olympic Association headed by Govindaraj will provide. All the athletes have to do is be strong and perform."
"In sports, only hard work will bring results. If you win today, there is no guarantee you will win tomorrow, unless you work for it. Nothing is sure in sports," he reminded the sportspersons.
"I'm happy to receive the award and I thank KOA for it," she said. "NCAA will be a new exposure for me, different level of basketball," said basketball star Sanjana Ramesh, who will head to Northern Arizona University on a scholarship in June.
Srihari Nataraj, India's new swimming sensation who did well in the Youth Olympics, was surprised and humbled. "I didn't know until the invitation came," he said adding that he will be focusing on the Khelo India Games, National Games, World Championships and Asian Age Group meet so as to qualify for the next Olympics.
KOA 2018 Award Winners
1. Chethan B. - Athletics
2. Mithula U K - Badminton
3. Sanjana Ramesh - Basketball
4. Megha S Garud - Cycling
5. Geeta S Dannapagol - Judo
6. Suraj R. Prabodh - Tennis
7. Keerthana T K - Rowing
8. Srihar Nataraj - Swimming
9. Tejas K - Shooting
10. Sukesh Hegde - Kabaddi
11. Cheeyanna A S - Hockey
12. Nalina G. t. - Volleyball
13. Manjunatha Marati - Weightlifting
14. Vinod Kumar T. - Press Photographer
15. Sridhar Patankar - Veteran Basketball player
16. Shayamala Shetty - Veteran International Weightlifter
17. Neelakanta Rao R. Jagdale - Sports Promoter
18. Rajesh jagdale - Sports Promoter
19. Dr Manje Gowda - Sports Promoter
BRILLIANT SHOW BY KARNATAKA SPORTSPERSONS IN INDIAN SQUAD
Karnataka's sportapersons in the Indian squad for the Asian Games 2018 in Jakarta have done the State andante country proud. They have made immense contribution to the medals tally and have raised the bar several notches in terms of competition.
Of course the entire Indian contingent has been doing very well and have produced some scintillating performances.
But then Karnataka has chipped in with a fair share in the overall tally.
Rohan Bopanna began it all with a gold medal in tennis as he won the doubles event partnering Divij Sharan of Delhi. That was the first by a sportsperson from Karnataka representing India.
News filtered in of the Indian women's kabaddi team winning the silver after losing the final to Iran. Usha Rani, employed with the Karnataka State Police department was part of the hockey team. She surely did us proud.
Fouaad Mirza then won the silver in the Eventing individual and Team event as well in Equestrian. Mirza is a member of the Embassy International Riding School, near Devanahalli, Bengaluru. His double silver was most unexpected as equestrian is a rather difficult sport to win medals. Not that others are easy but here the man and the animal must produce their best in tandem.
The Karnataka Olympic Association is proud of their achievements. I am sure there will be some more good news coming in as the games end on September 2, 2018.
Once the picture is clear, we will honor and reward the medals winners at a function in our new premises. Wishing everyone the very best.
INDIANS COAST TO GOLDEN SHOW AT CWG
Curtains have come down on the 2018 Commonwealth Games in Gold Coast, Australia.
Our contingent has done admirably well to win 66 medals in all, which is the third highest tally after New Delhi, where we won 101 in 2010 and in Manchester in 2002 where we bagged 69 medals. In 2014 at Glasgow, we had claimed 64 medals.
India finished third in 2018 behind Australia and England. India's 66 medals included 26 gold, 20 silver and 20 bronze.
More significantly, the most successful medal haul in table tennis was eight, more than at any CWG while badminton got India six medals.
Some fine performances were worth remembering:
World champion and CWG record holder Saikhom Mirabai Chanu breaking six records in six lifts to storm her way to gold the women's 48kg weightlifting event.
Manika Batra clinching gold in the women's singles table tennis final to become the first Indian woman to do so. Overall, Batra won four medals at the CWG. The country's first women's table tennis team gold, secured when Batra led them to an unprecedented victory over four-time CWG gold medalists Singapore.
Saina Nehwal becoming the first female Indian shuttler to win two individual badminton gold medals, after defeating World No 3 PV Sindhu 21-18, 23-22 in a thrilling women's singles final.
Sushil Kumar winning his third consecutive CWG gold. Sushil won his freestyle 74kg final to make it three in a row after 66kg gold in 2010 and 74kg gold in Glasgow.
The 15-year-old pistol sensation Anish Bhanwala becoming the youngest Indian gold medalist at the CWG with a Games record score of 30 in the men's 25pm rapid fire pistol finals.
Five-time world champion and Olympic bronze medalist MC Mary Kom, at the age of 35, winning her first CWG medal by claiming gold in the women's 45-48kg boxing event.
Teenage shooting prodigy Manu Bhaker winning gold in the women's 10m air pistol event after she shot a qualifying CWG record score of 388/400 in her first appearance at the Games.
Neeraj Chopra marking his CWG debut with a season bestsellers throw of 86.47 to win a javelin gold.
Shooters Tejaswini Sawant and Heena Sidhu taking two medals. Sawant won gold in the women's 50m rifle 3 prone and silver in the 50m rifle prone, and Sidhu gold in the women's 25m pistol (with a CWG record 38) and silver in the 10m air pistol.
Wrestler Bajrang Punia winning gold in the men's freestyle 64kg finals with a two-minute win over Kane Charig of Wales.
We at the Karnataka Olympic Association and the Indian Olympic Association congratulate the entire Indian contingent for this wonderful performance. Keep the tricolor flying higher.
Important schedules
2017 Awardees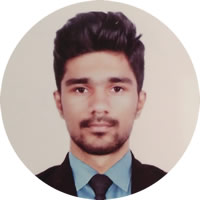 Daniel S Farid
Badminton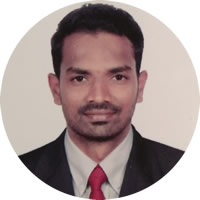 Anil Kumar
Basketball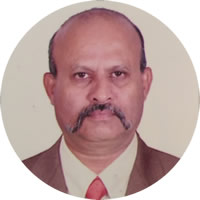 B K Subramani
Veteran Hockey International
KOA Sports
© Karnataka Olympic Association - 2023 | Designed and Maintained by
Elicyns